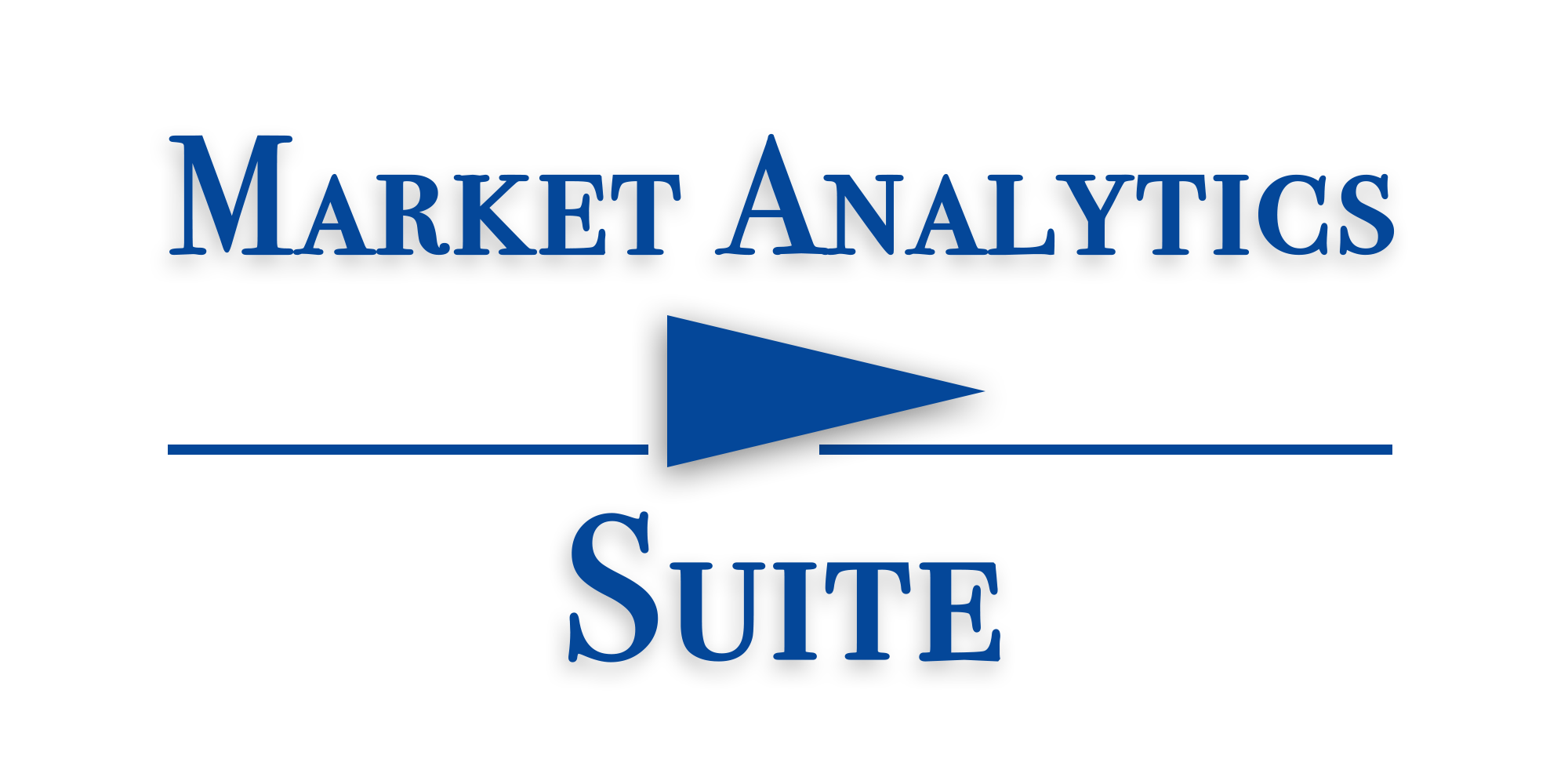 In sports, the scoreboard and standings give clear feedback as to whether a team's efforts are making a difference. It is not so easy to get this type of comprehensive feedback in the banking arena. Developed by a former bank CEO as a direct result of the 2008 financial crisis, the Market Analytics Suite offers meaningful and practical analysis helping over 600 banks across the country navigate constantly changing market conditions. The best way to beat your competition is to know them.
Briden Banking Report
The Briden Banking Report analyzes 40 financial ratios related to capitalization, asset quality, profitability, liquidity, sensitivity to market rates, and growth. A color coded system is utilized to help quickly and easily identify strengths, weaknesses, and trends.  Graphs of all ratios with quarterly results over five years demonstrate trends for the bank and for the upper quartile, median, and lower quartile of the peer group. Actual peer results are listed to keep you abreast of your competition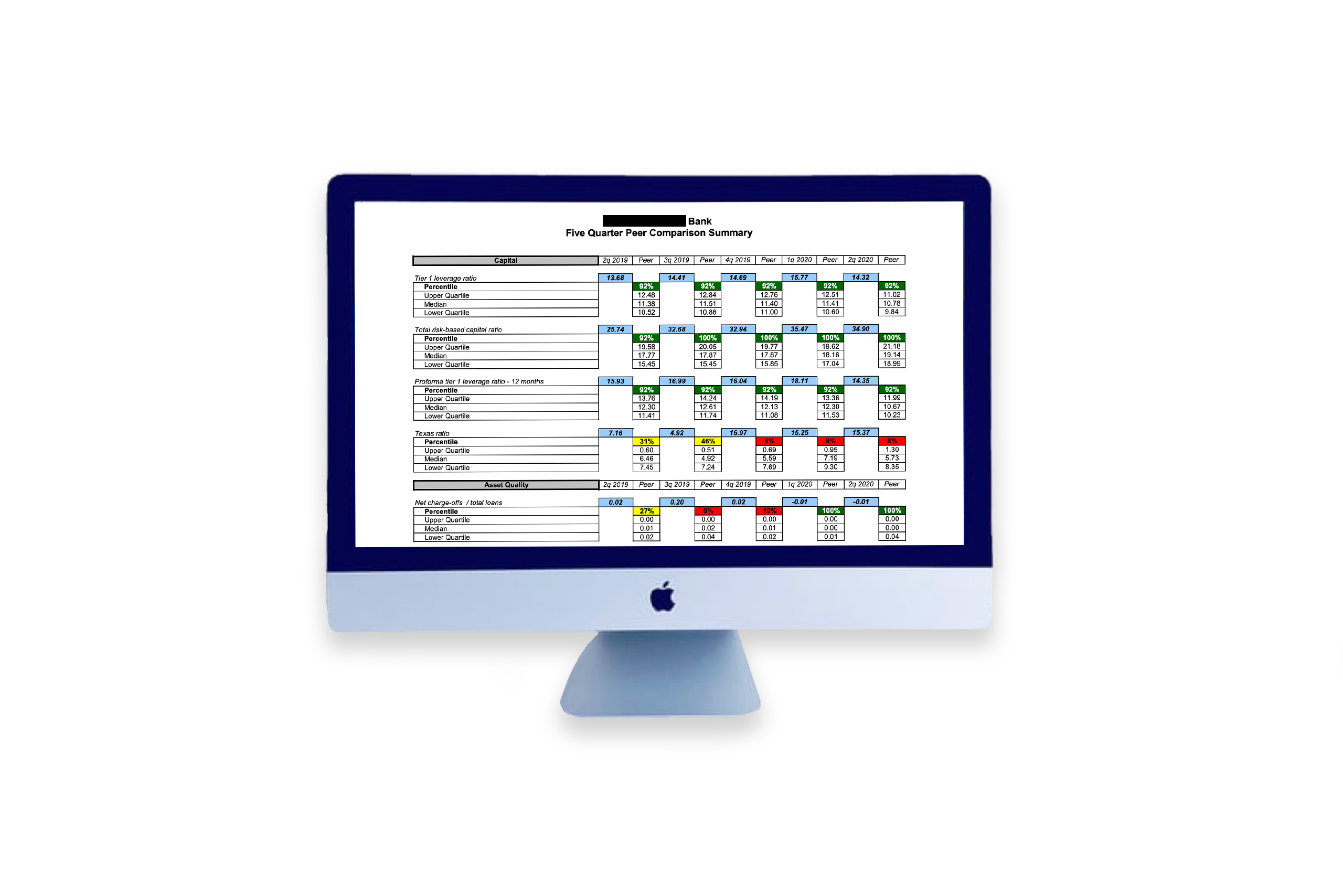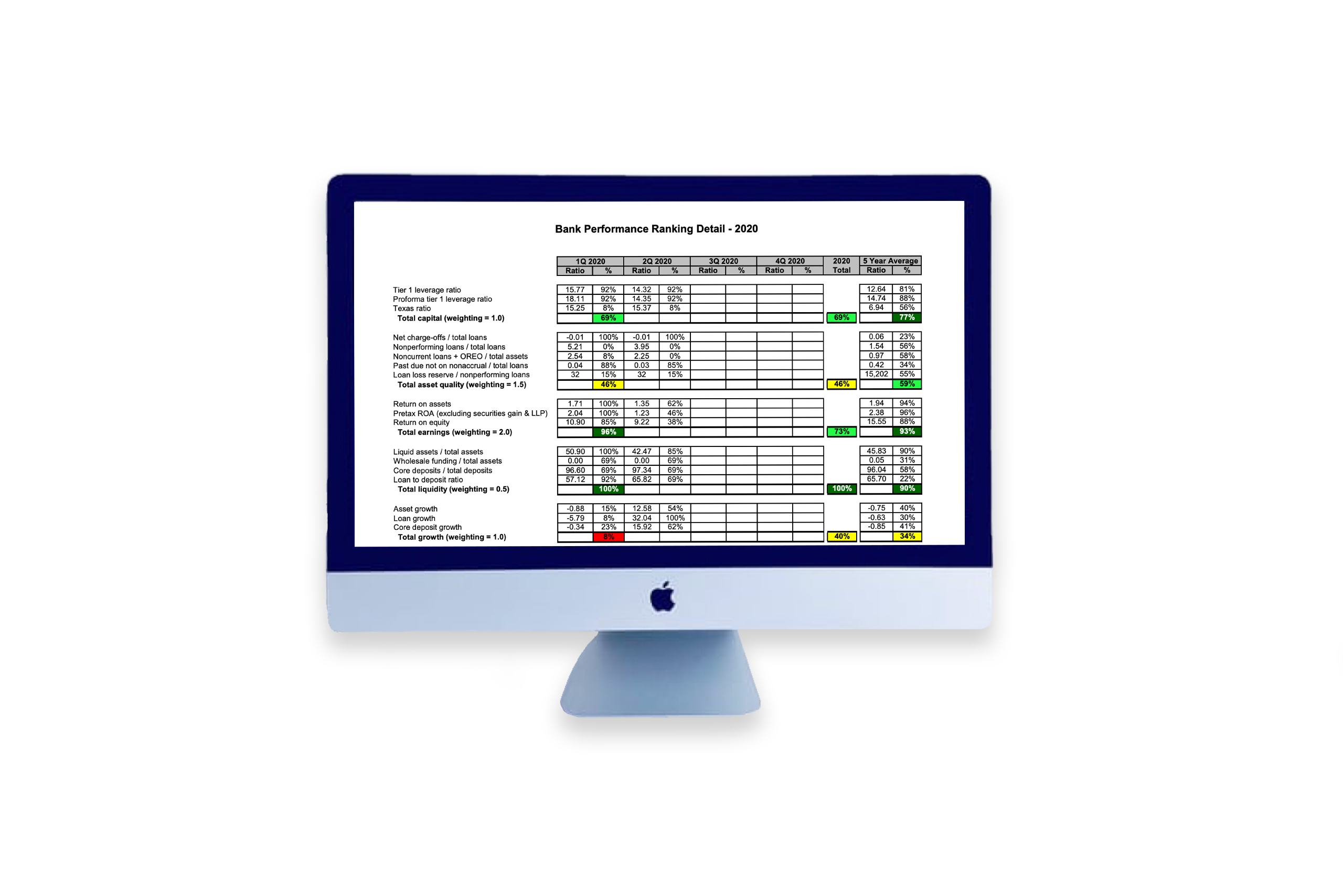 Overall Performance Report
The Overall Performance Ranking Report provides a composite ranking of the peer group that takes into account each bank's capitalization, asset quality, profitability, growth, and liquidity to rank a bank's performance on an overall basis for each quarter and year. By comparing to a custom peer group over five years, this report gives bank executives, directors, and investors a more accurate assessment of their bank's overall performance, even with fluctuating local market conditions.
Market Analytics Dashboard
The Market Analytics Dashboard gives you quick access to all reports in addition to a suite of peer comparison tools designed to sharpen your knowledge of the market. View historical comparisons of financial ratios on a national, state, peer group, or custom level.  View overall state and metro rankings, loan loss analytics, key metrics reporting and more.