Solutions Made by Bankers For Bankers
Banker's Caddy was founded as a direct result of the financial crisis in 2008. Bank leaders were left to fend for themselves and navigate the stormy waters of change with little guidance or certainty. Our CEO, Kirk Briden, was one of them. He emerged from the experience with a profound desire to help other bank CEO's and leaders navigate the inevitable challenges this industry faces. His background in both data science and as a former bank CEO gave him the unique ability to create custom solutions for bankers from the perspective of an actual banker, not just a data expert. What started as custom reporting for local community banks has developed into a nationwide business, helping community banks and credit unions all across the country navigate constantly changing climates. 
While we now serve over 600 clients in 46 states, our core will always be listening to and learning from the needs of individual clients. When a client has a suggestion for what they would like to see in their reports, we are quickly able to incorporate those ideas in a cohesive manner. We take the vast data resources available to community banks and credit unions, and package them into practical, bottom-line solutions that make sense of that data and pass regulatory scrutiny. Most importantly, we do so in a way that satisfies the individual needs and challenges of your specific institution.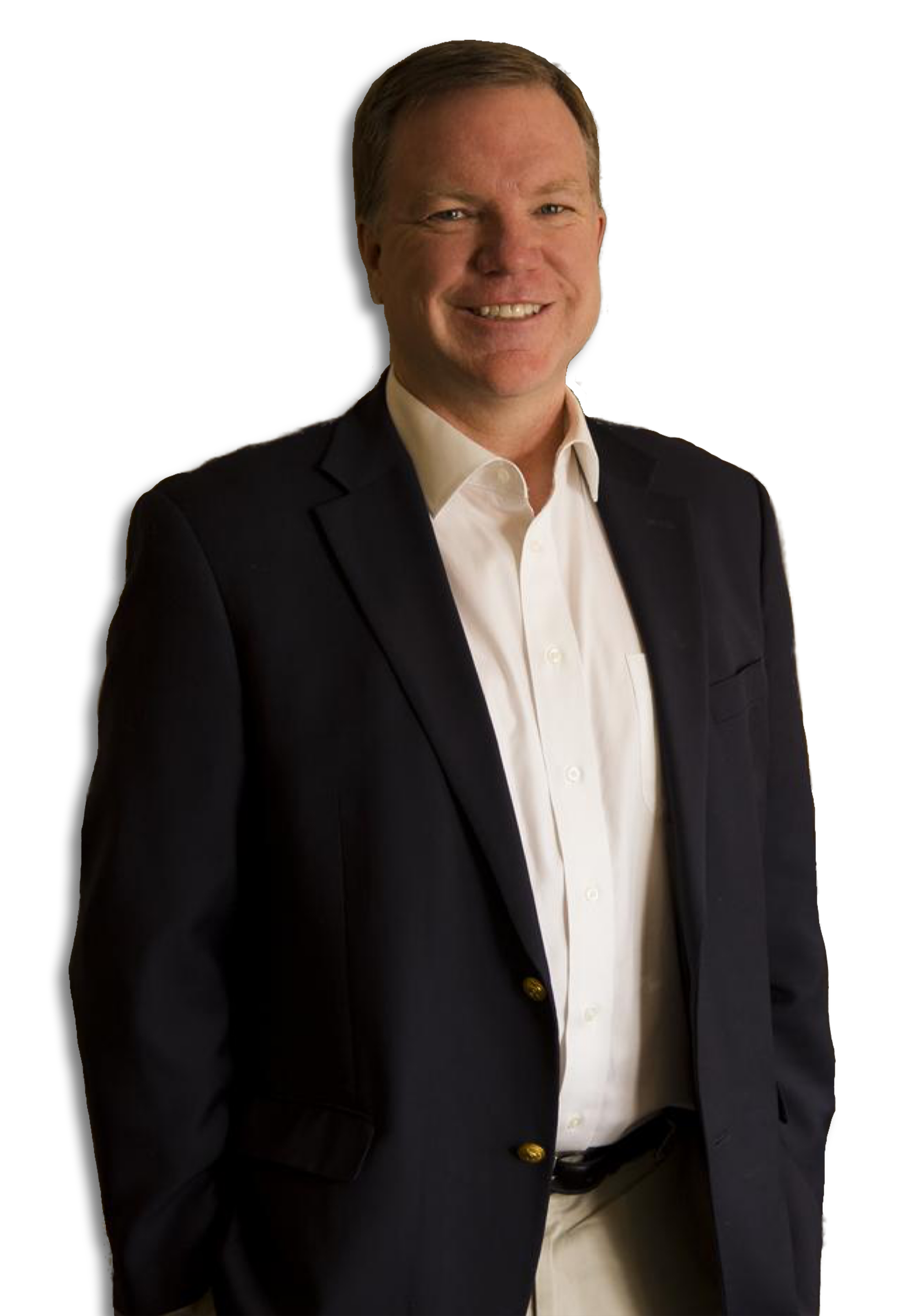 Kirk Briden
Founder/CEO
Kirk Briden is a bank executive with over thirty years of industry experience. Prior to Banker's Caddy, Kirk was the Founder, President and CEO of Champion Bank in St. Louis, Missouri. He also served as Executive Vice President of Commercial Banking for Montgomery Bank in St. Louis. His tenure includes managing commercial banking groups at Allegiant Bank, Commerce Bank and Cass Bank. He began his career in the corporate training program at Boatmen's National Bank.
Briden received an undergraduate finance degree from Cal Poly, San Luis Obispo and an MBA from Washington University's Olin School of Business with Beta Gamma Sigma honors. He is a recipient of the 2008 St. Louis Business Journal 40 Under 40 award. He is a sports enthusiast, and he especially enjoys golf and travel. He resides in St. Louis, Missouri with his wife, Suzi, and has four sons.
"Information is power. The Briden Banking Report is where we get a lot of our peer comparisons and bench-marking. We use it not only with executive management, but also give it to the board of directors. It both reinforces and challenges our own assumptions"
– Phillip Lucas // CFO, Bank of Geneva // Geneva, LA
"It's customizable. We can play with it and make it fit what we want in our marketplace. It's simple to read and simple to understand. You can dig in as deep as you want or as shallow as you want and still get a lot of good information."
– H.L. Ward // CFO, Monument Bank // Bethesta, MD
"I look forward to it every quarter. It always goes to our board meeting. Our directors are always anxious to see how well we are doing with the competition and what the trends of the bank are. Your report clearly tells us that. It's a report we've decided we just can't do without. It's well worth the money, well worth the time, and it has become an integral part of our bank."
– Wes Weymers // CEO, Gratz National Bank // Gratz, PA
"It's very unusual in this current environment to have a vendor support mechanism like Banker's Caddy to assist me in running this bank. We are very appreciative of them and we recommend them highly."
– John Kreighbaum // CEO, Carolina Premier Bank // Charlotte, NC
Frequently Asked Questions
What is the typical asset size of your clients?
We have banks ranging from a few million in assets up to 6 billion.  
Are your reports customizable?
Yes.  Because we are a small company, we are able to quickly customize reports and incorporate suggestions from clients.  This is one of the advantages of working with a small company versus a big box vendor.  
What do regulators think of your CECL model?
We have around 200 banks currently using our CECL model, and we have heard only positive feedback from regulators.
Why should I start CECL early?
While the start date for community banks won't hit until 2023, it is expected to be running your model about a year in advance.  That leaves you about 6 quarters to figure out your model.  We have also built out an ALL mode so you can run those numbers in parallel with the CECL numbers until the live date.
Do you have long term contracts?
Unlike many of the big box vendors who are offering long term expensive contracts, we offer 1 year contracts at a time. We want you to renew because you like what you are getting.
How difficult is it to implement CECLcomp?
It is not difficult at all.  All you need to do is send us your loan data, and we take care of the rest.  It is entirely web based, so no software downloads are necessary.  
Ready to take your analytics to the next level?